REPLICATOR+
Replicator+, in its standard medium size, allows you to build concept prototypes in PLA and Tought PLA with good resolution. Thanks to the simple and intuitive Makerbot Desktop / Makerbot Print, you can print your 3D files, or print directly from Cloud Services (Thingiverse, GrabCAD). In addition to USB, Ethernet and Wi-Fi connection, you can start printing directly from the machine with a USB stick. A preview is available on the integrated LCD screen: you can check the printing parameters and take photos of the object. With the Makerbot Mobile app (iOS & Android) everything is under control with push notifications. The Smart Extruder - consumable cartridge concept – means you don't need a dedicated maintenance technician, making it a perfect desktop printer. The new Flex Build Plate makes part removal extremely easy.
Starting from:
2250,00€ + VAT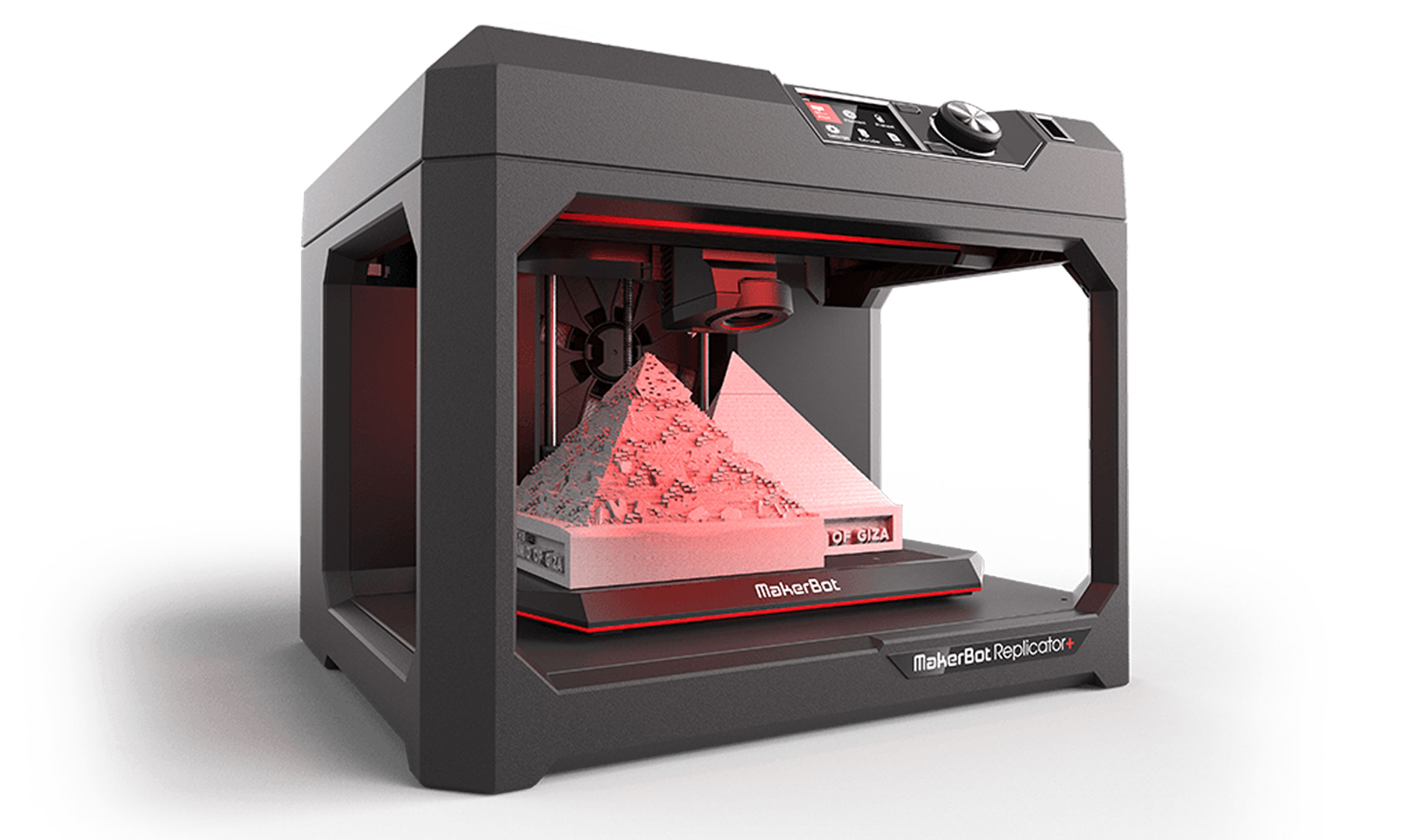 Technology
Fused Deposition Modeling
Object dimensions
52.8 L x 44.1 W x 41.0 H cm
Print Dimensions
29.5 L x 19.5 W x 16.5 H cm
Recommended Material
PLA & T-PLA
Connectivity
Wi-Fi, USB, USB Stick, Ethernet
Formats
.STL, .OBJ, .PRT, .SLDPRT, .STP, .IGS, ._XT (and many other native CADs)
SKETCH CLASSROOM
The new Sketch Classroom is the 3D printer designed to speed up the process of learning, start building design thinking skills with 3D printing in students and help teachers at every stage of the learning process.
The heated build plate ensures better results and makes removing finished prints a breeze; the sealed work chamber and particle filter allow the 3D printer to be safely placed in any classroom or environment.
Starting from:
1999,00€ + VAT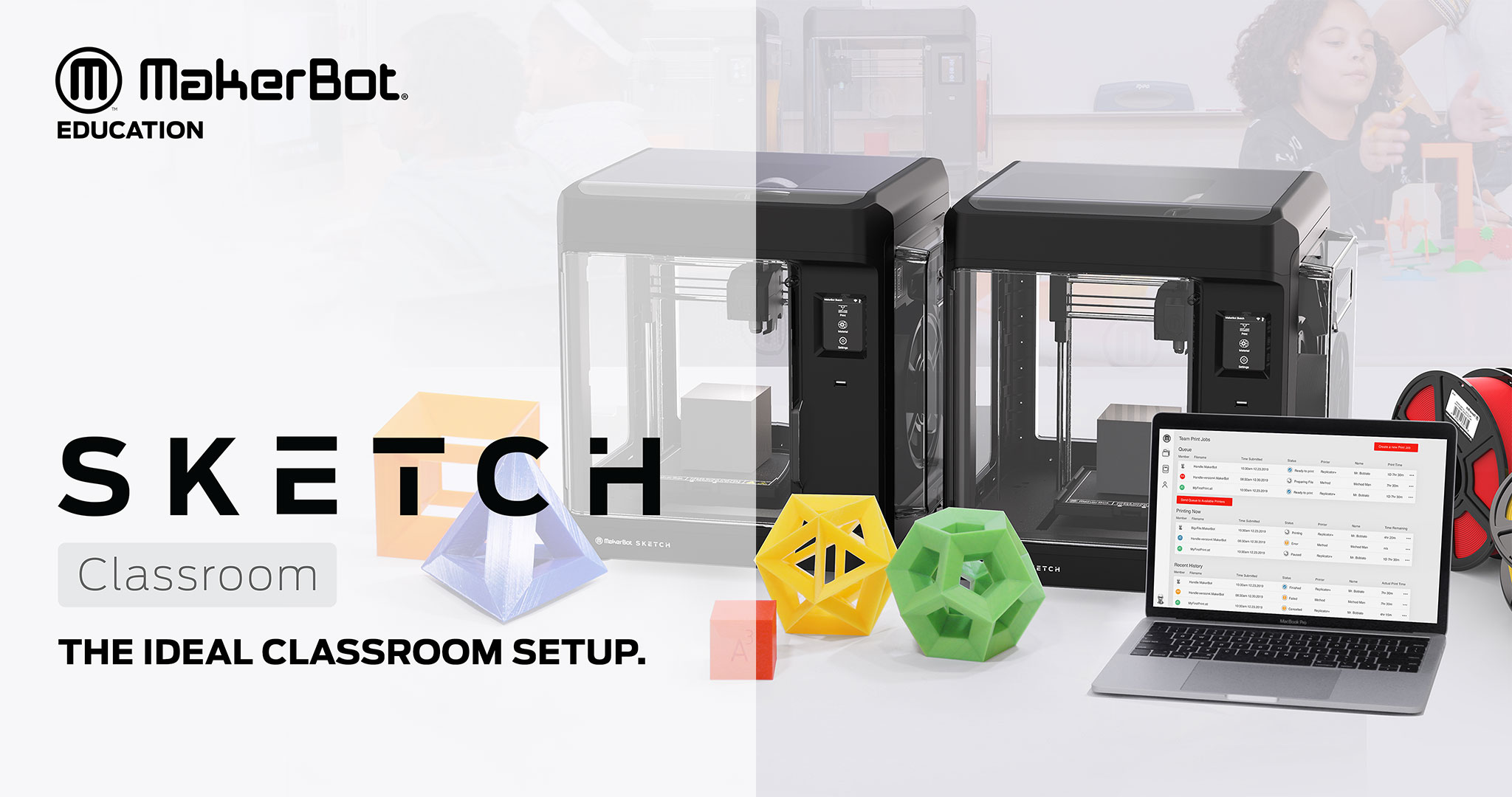 Technology
Fused Deposition Modeling
Object dimensions
43.4 L x 42.1 W x 36.0 H cm
Print Dimensions
15.0 L x 15.0 W x 15.0 H cm
Recommended Material
MakerBot Sketch PLA Material
MakerBot Sketch Tough Material
Connectivity
Wi-Fi, USB, USB Stick, Ethernet
Formats
.STL, .OBJ, .PRT, .SLDPRT, .STP, .IGS, ._XT (and many other native CAD formats)